---
ALTA DATA TECHNOLOGIES – MIL-STD-1553 AND ARINC INTERFACE PRODUCTS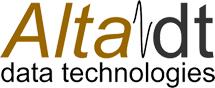 Alta Data Technologies is dedicated to providing the best possible Avionics Products and Service in the Aerospace Industry. Alta's MIL-STD-1553 and ARINC interface modules & cards, powered by our AltaCore Protocol Engine, provide the most advanced product capabilities in the industry. Alta's Next Generation MIL-STD-1553, WMUX, EBR and ARINC Products for almost every form factor including Ethernet Modules. Alta's 1553 Products are Notice II and IV compliant. Alta's ARINC Products provide a software selectable protocol interface for ARINC-429, 717, 419, 573 and 575. The AltaAPI, AltaView and AltaRTVal software packages reduce your integration and test efforts. Both the 1553 and ARINC cards include an Advanced Signal Capture of the Bus Waveform. Alta provides Free, Lifetime Support and an Industry Leading 5 Year Limited Warranty with all of our cards.
---
BRANDYWINE COMMUNICATION – INTEGRATED TIMING AND FREQUENCY SYSTEMS


Brandywine Communications Inc. offers superior products to the time and frequency marketplace. Brandywine Communications Inc. offers superior products to the time and frequency marketplace. Our mission is to provide the finest equipment coupled with excellent before and after sale service. Our staff of dedicated professionals, based in Tustin, CA, represents over 100 years of collective experience in design, manufacturing and sales of precision time and frequency products. Many of our products are made here in the United States, which allows for quick turnarounds and custom design.
---
CURTISS-WRIGHT – AVIONICS AND FLIGHT TEST INSTRUMENTATION

Curtiss-Wright is the leading provider of flight test instrumentation total system solutions. We have been providing a comprehensive portfolio for decades that include data acquisition systems, recorders, switches, high speed and HD cameras, RF transmitters, transceivers and receivers, flight safety systems, wireless transmitters, transponders, transceivers and gateways (Ethernet and PCM), and display and analysis software. This product depth enables us to provide standalone and total system solutions to a wide variety of applications.
www.curtisswrightds.com/products/flight-test
---
DELTA DIGITAL VIDEO – RUGGED VIDEO ENCODERS AND SCAN CONVERTERS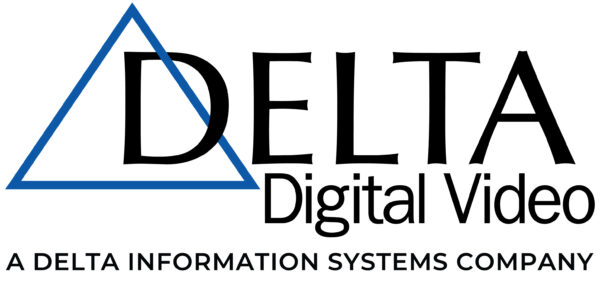 Delta Digital Video (DDV) emerged from a legacy of government consulting to become designers and manufacturers of innovative, world-class solutions for video compression and scan conversion products for the Military, Homeland Security, Distance Learning, and Broadcast markets.
They are committed to delivering the latest technology in low SWaP-C, MIL-qualified packages. Their mission is to continuously improve the delivery of high-quality, low latency, FMV to the warfighter
DDV's expertise in these markets comes from its many years of supporting US government and industry efforts to develop standards for compressing, converting, streaming, and exploiting video in the applications it serves.
Other Delta Information Systems companies include Acroamatics, Ampex Data Systems, GDP, & Wideband Systems.
---
GRID DEFENSE SYSTEMS – RUGGED PERSONAL COMPUTING

GRiD manufacture a range of rugged military hardware which is configured to suit the needs of individual project demands. Each project is tailored to the application using military grade connectors and incorporating unique interfaces which are essential for the defence and avionics world. We integrate with both new and established systems providing solutions with long-term support.
---
LUMINAR – LIDAR & SOFTWARE SOLUTIONS FOR AUTONOMOUS APPLICATIONS

Luminar is an autonomous sensor and software company that rebuilt lidar from the chip-level up to meet the industry's stringent safety and economic requirements. Combined with its perception software, Luminar delivers a turn-key solution for autonomous applications. Luminar has rapidly adopted more than 40 industry partners, including 12 of the top 15 automotive companies. Founded in 2012, Luminar is a 350-person team across Palo Alto, Orlando and Colorado Springs, and has raised more than $250M from prominent venture funds.
---
NORTH ATLANTIC INDUSTRIES – DATA ACQUISITION

, INTELLIGENT CONTROL I/O AND POWER SUPPLIES

Since 1955, NAI's vertically integrated design, manufacturing and verification capabilities have been built with the intense focus of an organization that defines every action and investment based on our ability to Accelerate Your Time-to-Mission™.
Offering a portfolio of rugged embedded COTS products, including over 70 pre-integrated modules, Multifunction I/O Boards, Single Board Computers (SBCs), Systems, and Power Supplies, NAI has built a reputation for supporting the world's most demanding defense, commercial aerospace and industrial applications.
---
ONE STOP SYSTEMS – RUGGED AI TRANSPORTABLE AND STORAGE SYSTEMS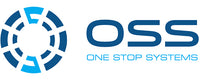 One Stop Systems, Inc. (OSS) designs and manufactures innovative edge computing modules and systems for AI Transportable applications including ruggedized servers, compute accelerators, expansion systems, flash storage arrays and Ion Accelerator™ SAN, NAS and data recording software. These products are used for AI data set capture, training, and large-scale inference in the defense, oil and gas, mining, autonomous vehicles and rugged entertainment applications.